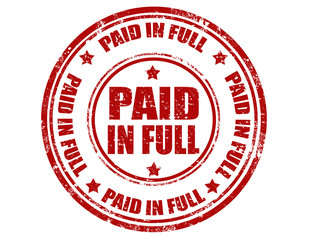 This is the manuscript for 11/1/20
READ John 19:15b-30
When Jesus received the sour wine, he said "it is finished." Then bowing his head, he gave up his spirit.
Can you see this moment of death for the Son of God, Son of Man?
And here he is, dying, innocent.
Is this just a tragic day? It is an ugly, unfortunate accident, injustice? Is it an awesome example of faith, devotion, and love?
Can you let me "hit rewind" from that moment in History?
His head lifts
You see Mary at the cross on Golgotha. John, the Apostle is given charge of her. The soldiers gamble, without concern, for his clothing as a souvenir.
He is placed on the cross with a sign overhead in Aramaic, Latin, and Greek saying 'Jesus of Nazareth: King of the Jews'.
He had been handed over to this brutality because the people cried, 'Crucify Him! Crucify Him!'
They had put a crown of thorns on his head, mocked his role and reign, after beating him 39 times with a 'cat of nine tales', a brutal torture device that tears flesh to the bone.
Before that, he was questioned by Pilate, rejected by Caiaphas, the High Priest, laughed at by Herod
Peter had denied him 3 times in the later night, early morning hours
In the Garden of Gethsemane he was arrested while praying in anguish, anguish over what he knew was coming, yet he desired the will of God, the completion of his plan.
He had prayed for US, "sanctify them, Father, protect them, give them unity, so that the world may believe."
In a little while he said you will not see me, and then for a little while I'm sending a Comforter, an encourager, to strengthen and give you wisdom, The Holy Spirit.
He said, I am the vine, you are the branches, abide fruitfully in me
I AM the Way, the Truth, and the Life
I AM the Resurrection and the Life
My sheep hear my voice and follow me, and I know them and I lay down my life for them, they follow me and I give them eternal life.
He called us to take up the cross and follow him
He heals blind, lame, and sick as he went
Before Abraham, I AM
I AM the Light of the World
He forgives a woman caught in adultery
I AM the Bread of Life sent from the Father, you must confusme me to have life
He who believes in me, streams of living water overflow
Going to the land of the Samaritans to offer life to everyone
You must be born again, but don't worry, God so loved the world that he gave his only Son that whoever believes has Eternal Life.
Still moving backwards,
The Word became flesh and lived among us to show us God's Grace and Truth.
And here is Jesus the man, God with US, one of us. 
Yet He was there in the Beginning, God, and With God.
He was there when Israel was captive in Babylon
He was there when Isaiah saw him, high and lifted up
He was there when David wrote songs of his glory.
He was there with Israel in the wilderness
He gave Moses the Law
He revealed himself to Moses, the Existing One, in a Burning Bush on Mt. Sinai
He was with Abraham, leading to a new Land, promising offspring and afuture.
He was with Noah through the Flood.
He reached down and formed man and women of the dust of the earth.
He spoke the world into Existence – Let there be, his product, his plan, his purpose.
And before all of that, God is in Eternity and in his plans, the Holy Trinitarian decision was to create a people, and a place, a people to be the object of his affection. But God in omniscience knows that the object of his affection, will disobey, and sin, and they will prove unworthy of the presence of God, and in the immediacy of the knowledge of God, only one thing can be done.
Jesus, the Son of God, 2nd Person of the Trinity, says, I will have to DIE, in order to take away that sin, so that all who will believe may enter in to the goodness of our affection."
"I Will Redeem Our Creation"
And so, he was slain from the foundation of the earth …
Why?
Because a debt must be paid.
So then, we fast forward back to the Cross
And in John 19:30 Jesus says, "IT Is Finished!" – "Paid in Full"
IT – this thing known and planned from Eternity, NOW it is a moment in the History of God's Creation.
Now, the Object of his Affection can find their debt forgiven, a Holy Debt paid, by a Holy Perfect Sacrifice.
Found here is a picture of the redemptive work of Jesus Christ. In Verse 30 there is our outline:
Received the sour wine, Bowed his head, Gave up his Spirit
The Doctrine of Redemption
Redemption = to buy back, release from bondage
In Eden, God told Adam, if you eat of that tree you will die. Adam and Eve ate of the tree of the "knowledge of good and evil", and they reaped the fruit of disobedience
James 1:14-15 reminds us that they were not, and we are not ever tempted by God but each person is tempted / drawn away / enticed by his own evil desires. Then after desire has conceived, it gives birth to sin, and when sin is fully grown, it gives birth to death
And so it was that day, Adam and Eve, perhaps had been tempted every day by the "what if" of sin. That day they gave in, and desire conceived and gave birth to sin, and sin, fully grown gave way to death.
John 8:34 (CSB) 34 Jesus responded, "Truly I tell you, everyone who commits sin is a slave of sin.
Romans 6:16 (CSB) 16 Don't you know that if you offer yourselves to someone as obedient slaves, you are slaves of that one you obey—either of sin leading to death or of obedience leading to righteousness?
And Romans 6:23 tells us the wages of sin is death
Now today we are explaining a Grand Story
We are about to run through Scripture, so see the Redemptive work of God in Christ.
You might take notes, or you might just open your heart and receive it, then go back later work through it. I will post my manuscript on my blog.
For now, Glory in Jesus with Me – Jesus Our Redeemer
1. Receiving The Sour Wine
In John 13, Jesus was sharing Passover with his disciples.
None of them had humbled themselves and washed the feet of the others.
In v4, Jesus "got up from the supper, laid aside his outer clothing, took a towel … poured water in a basin and began to wash their feet. v12 says when Jesus had washed their feet … He …put on the outher clothing, he reclined again and said to them 'do you know what I have done for you?"
Jesus came, lived, served, died, and returned to heaven,
Do You Know what he has done for you?
There on the cross, Jesus is receiving the most bitter, pungent, astringent of the "sour wine", as he dies an awful death. It is a death he died in eternity past, and now in our History.
Philippians 2:5-8 says he Existed in the form of God … equal with God … bue he did not exploit his rights … he didn't flaunt his glory …

Jesus bid the praises be silenced and he …
Emptied Himself (Philippians 2:6)
He laid aside his outer garment of Divine Glory
2 Corinthians 8:9 says, "though he was rich, for your sake, he became poor, so that by his poverty you might become rich"
And he
He washed us, he came as a man. Matthew 20:28 says the son of man did not come to be served, but to serve, and to give his life as a ransom for many."
How many? John 1:12 – all who believe … all who receive
God knows the number, but we determine the number by faith or rejection.
Peter said, Lord don't wash me … in John 13 and Jesus said, if I don't wash you have no part in me
And the in Philippians 2:8, Paul says
He Humbled Himself / Obedient to Death
Sure obedience is easy when it is pleasant. It's simple when it is joyful, but this is SOUR WINE
To the point of death, even death on a cross
Death was The Point, and the Cross was the Path to Redemption
Slain from the foundation of the earth
1 Peter 1:18–20 (CSB) 18 For you know that you were redeemed from your empty way of life inherited from your ancestors, not with perishable things like silver or gold, 19 but with the precious blood of Christ, like that of an unblemished and spotless lamb. 20 He was foreknown before the foundation of the world but was revealed in these last times for you.
Receiving the Sour Wine …
2. Bowing His Head
He was obedient, he submitted to death for us, greater love has no one than this …
1 John 3:16 says this is how we know what love is, Jesus laid down his life for us
If receiving the sour wine is what Jesus did in leaving heaven, coming, serving, dying, and returning … then bowing his head, is the Why.
Peter preached it at Pentecost
Acts 2:22–24 (CSB) 22 "Fellow Israelites, listen to these words: This Jesus of Nazareth was a man attested to you by God with miracles, wonders, and signs that God did among you through him, just as you yourselves know. 23 Though he was delivered up according to God's determined plan and foreknowledge, you used lawless people to nail him to a cross and kill him. 24 God raised him up, ending the pains of death, because it was not possible for him to be held by death.
He came to us, lived among us, that he might
Matthew 1:21 (CSB) 21 She will give birth to a son, and you are to name him Jesus, because he will save his people from their sins."
Isaiah 53:12 (CSB) 12 … he willingly submitted to death, and was counted among the rebels; yet he bore the sin of many and interceded for the rebels.
Why? That he might …
Romans 5:6–8 (CSB) 6 For while we were still helpless, at the right time, Christ died for the ungodly. 7 For rarely will someone die for a just person—though for a good person perhaps someone might even dare to die. 8 But God proves his own love for us in that while we were still sinners, Christ died for us.
In a powerless situation, came a powerful demonstration, to bring about a personal transformation
Galatians 3:13–14 (CSB) 13 Christ redeemed us from the curse of the law by becoming a curse for us, because it is written, Cursed is everyone who is hung on a tree. 14 The purpose was that the blessing of Abraham would come to the Gentiles by Christ Jesus, so that we could receive the promised Spirit through faith.
And the blessing of Abraham was available to us. That blessing was not land, or prosperity, it was the SEED, Jesus, for us.
Death as one of us, in place of us …
To Die a Complete and Perfect Sacrifice
2 Corinthians 5:18–19, 21 (CSB) 18 Everything is from God, who has reconciled us to himself through Christ and has given us the ministry of reconciliation. 19 That is, in Christ, God was reconciling the world to himself, not counting their trespasses against them, and he has committed the message of reconciliation to us.
21 He made the one who did not know sin to be sin for us, so that in him we might become the righteousness of God.
God could not ignore or overlook our debt, but our account had to be reconciled so
Hebrews 9:12 (CSB) 12 he entered the most holy place once for all time, not by the blood of goats and calves, but by his own blood, having obtained eternal redemption.
And 9:15 says he is the mediator of a new covenant that we … might receive the promise of an eternal redemption from the transgressions committed
So, slain from the foundation of the earth
Living in holiness and obedience
Paying our debt …
3. He Gave Up His Spirit
He didn't die beaten
He didn't die failing
He said IT IS FINISHED!
This is the redemptive work of Christ, the Cup of Sour Wine
In the Garden, Jesus asked if there was any way, let the cup pass, but not my will but yours be done. Then on Golgotha he drank the cup to the last drop, saying
It is Finished
– Tetelestai – had several meanings


a servant would say to his Master "tetelestai" or "I have finished the work you assigned me"
John 17:4 (CSB) I have glorified you on earth by completing the work you gave me to do.

When the Priest looked at an animal for sacrifice and found it perfect / faultless, he would say, "tetelestai" – Jesus knew his sacrifice was perfect and as both priest and lamb he said, "It is Finished"

when an artist or an author finished their work, they would say, "tetelestai" and here the beautiful picture of salvation that was begun in the Garden of Eden, went to Abraham and Isaac, through The Law's sacrificial system, shadowed what was coming; but then in Christ the details and the final strokes of his brush, stained red on the cross … Jesus said "Tetelestai" and held it up for the World to admire. The Author and Finisher of our Faith put down the final words of his Story of Salvation and said "It Is Finished"

But the greatest, is that countless accounting books contained these words stamped across the bill, "tetelestai", meaning "Paid In Full". For all who will believe and receive – a debt satisfied
Psalm 49:5–15 (CSB) 5 Why should I fear in times of trouble? … 6 … wealth and … riches. 7 … cannot redeem a person or pay his ransom to God— 8 since the price of redeeming him is too costly, one should forever stop trying— 9 so that he may live forever and not see the Pit. 10 … the wise die; the foolish and stupid also pass away. Then they leave their wealth to others. 11 Their graves are their permanent homes, their dwellings from generation to generation, though they have named estates after themselves. 12 But despite his assets, mankind will not last; he is like the animals that perish. 13 This is the way of those who are arrogant, and of their followers, who approve of their words. 14 Like sheep they are headed for Sheol; Death will shepherd them. The upright will rule over them in the morning, and their form will waste away in Sheol, far from their lofty abode. 15 But God will redeem me from the power of Sheol, for he will take me.
Like sheep heading to slaughter
BUT God
But GOD
BUT GOD will redeem me from the power of the grave
Revelation 5:9 (CSB) 9 And they sang a new song: You are worthy to take the scroll and to open its seals, because you were slaughtered, and you purchased people for God by your blood from every tribe and language and people and nation.
He paid a debt he did not owe, a debt I could not pay, and in doing that Our Redeemer Gave us things only he could give us …
Colossians 1:13–14 (CSB) 13 He has rescued us from the domain of darkness and transferred us into the kingdom of the Son he loves. 14 In him we have redemption, the forgiveness of sins.
And
Titus 2:14 (CSB) 14 He gave himself for us to redeem us from all lawlessness and to cleanse for himself a people for his own possession, eager to do good works.
And in Christ we become part of those people
But more than just people … Children of God
John 1:12 says that when we believe and receive we attain the RIGHT to be God's children. We are all God's creation, but only in Christ do we become his Children. But in their economy, only Adult Sons had full rights … and so in Christ Jesus we all have
Galatians 4:4–7 (CSB)
4 When the time came to completion, God sent his Son, born of a woman, born under the law, 5 to redeem those under the law, so that we might receive adoption as sons. 6 And because you are sons, God sent the Spirit of his Son into our hearts, crying, "Abba, Father!" 7 So you are no longer a slave but a son, and if a son, then God has made you an heir.
As adult sons we have …
1 Peter 1:3–4 (CSB) 3 Blessed be the God and Father of our Lord Jesus Christ. Because of his great mercy he has given us new birth into a living hope through the resurrection of Jesus Christ from the dead 4 and into an inheritance that is imperishable, undefiled, and unfading, kept in heaven for you.
And he gave us …
Oh my, 2 Corinthians 5 says we groan while in this body, in these days of difficulty and dying, we groan for relief, but God is going to swallow up this mortality with LIFE … the reason for which we were created …
2 Corinthians 5:5 (CSB) 5 Now the one who prepared us for this very purpose is God, who gave us the Spirit as a down payment.
Heaven IS coming, Glory awaits, and in the meantime, we have God the Holy Spirit within us, a gift of grace. And with the Holy Spirit, Our Redeemer, redeeming us, has the most critical thing for us …
John 8:36 (CSB) 36 So if the Son sets you free, you really will be free.
Galatians 5:1 (CSB) 1 For freedom, Christ set us free. Stand firm, then, and don't submit again to a yoke of slavery.
We have been freed at the Cross. We are being led into a life of Freedom
And so, in obedience, as Psalm 119:44-45 I will obey and walk about in freedom
Forgiveness, Citizenship, Sonship, Inheritance, His Spirit, and Freedom – that is the Redemptive Work and Gift of God in Christ at the Cross.
And so Peter preached from Psalm 16 as he preached at Pentecost saying
Acts 2:25-28, my heart is glad … my tongue rejoices … my flesh will rest in hope … because you will not abandon me to hades or allow me to see decay … you have revealed the path of life
vv32-33 he says, God has raised this Jesus … he has been exalted to the right hand of the Father … because Peter says Jesus, you crucified is both Lord and Messiah
And they asked, What should we Do Acts 2:37
That is the right question today – What Should We Do?
And Peter answers, "Turn around" – Repent – because in the name of Jesus is Forgiveness of sins, the gift of the Holy Spirit, and that Promise is for all, even those far off
Yes … The Wages of sin is Death … But the Gift of God is Eternal Life in Jesus Christ our Lord
Because Hebrews 9:12 says, He entered the most holy place ONCE FOR ALL TIME … by His Own Blood … and Also 9:28 proclaims Christ … offered once to bear the sins of many, will appear a second time … to bring salvation to those who are waiting for him
COME to the Cross
Come Lord Jesus
Tetelestai – Paid In Full